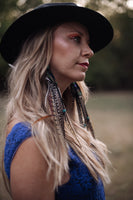 Boho Mermaid Meets Cosmic Cowgirl✌💜⚡
Hey y'all! I'm (Mer)Maggie. My favorite art form? Self-expression. I like to weave my eclectic taste into each design. Just following my creative flow and putting lots of love, light, and intention into each piece.
Shop now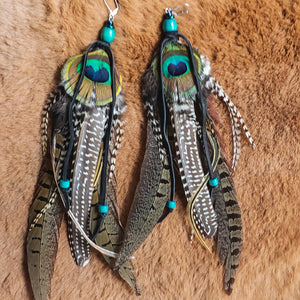 Free as a Bird
Feather earrings are my most adored item. Each pair is unique in it's own way. I am happy to create you some custom feather earrings, contact me if interested.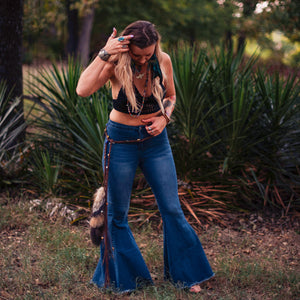 Southern Bell
I love rockin' the bells aka my mermaid pants. These cute and comfy jeans will bring you peace and all the good vibes. Long live bell bottoms!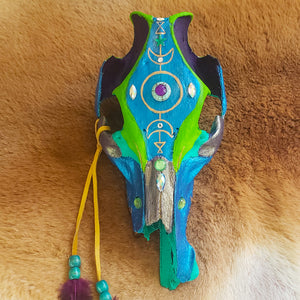 Bone Collector
I enjoy giving life to dead things. Custom commissions if you bring me your bones, skulls, or antlers. I'd love to jazz them up for a one of a kind art piece for your home.